1976 72 minutes
Produced, directed, photographed, and edited by Gary Conklin

The Golden Age of Berlin in the 1920's and early '30's, with Christopher Isherwood, Louise Brooks, Lotte Eisner, Elisabeth Bergner, Francis Lederer, Carl Zuckmayer, Gregor Piatagorsky, Claudio Arrau, Rudolph Kolisch, Mischa Spoliansky, Herbert Bayer, Mrs. Walter Gropius, and Arthur Koestler.

Berlin, the newly emancipated capital of the Weimar Republic, was celebrated, not only for moral freedom, but also for artistic freedom. During the brief span of fifteen years following the First World War and ending with the ascension to power of Adolph Hitler in 1933, despite economic and political upheavals, Berlin attracted the most dazzling artistic and scientific talents of this century. From Einstein's physics to Brecht's epic theatre; from Schoenberg's twelve-tone scale to the modern design of Gropius's Bauhaus. This is a picture of the final years, remembered by some of its most brilliant talents.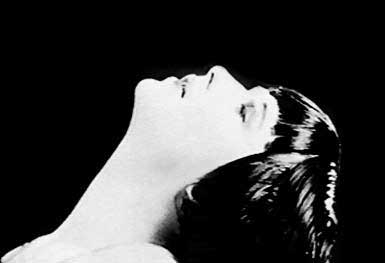 "A magnificent documentary on a fascinating period of history." -Kenneth Tynan

"A remarkable collection of interviews by Gary Conklin with artists, writers, designers, and musicians who were part of Berlin's rich and influential period of creativity in the 20's."
–Kevin Thomas, Los Angeles Times
"Gary Conklin is a master of the documentary medium, as he as proven by this film on the Weimar era. Being a child of that era gives my admiration for this accomplishment more weight than my voice as a professional. He has caught the essence of the period."
-Gottfried Reinhardt, producer/director

"Channel 4 comes good again with a superb documentary on life in Berlin between the wars, Memories of Berlin. Movie buffs and lovers of Cabaret in particular will revel in this nostalgic trip back in time to the city's most brilliant period."
-Maureen Paton, Daily Express