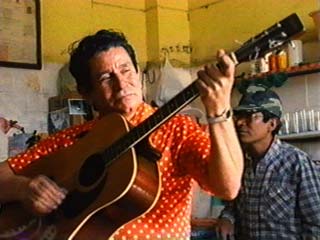 1998, 30 minutes. Directed, produced, photographed and edited by Gary and Alexis Conklin.

A day and a night in the port city of Veracruz, a city immortalized by the music of Toña La Negra and Augustin Lara, where the rhythms of bolero, danzon, son jarocho, and mambo never stop.

This documentary shows the nonstop action of one of Latin America's liveliest and oldest cities, a city that resembles the exuberence of Havana in the 1940's more than any other place in the Caribbean.